Aug 29, 2016
---

"Overall, the Floratine program provided the best turfgrass color and quality, plus the fastest recovery following a coring event." – Erik H. Ervin, Ph.D., Virginia Tech
SUMMARY RESULTS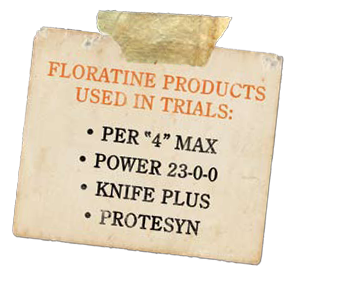 Virginia Tech and Purdue University examined pre-stress conditioning
for core aerification recovery.

Both Studies Concluded That
Floratine Had:
- Quickest Recovery
- Best Visual Appearance                                         
- Superior Color Ratings

Floratine Scored Highest In:
- Digital Recovery Analysis
- Visual Recovery
- Quantitative Canopy Color
- Visual Quality
---
AERIFICATION RECOVERY TESTING
Post-aerification conditions are a disappointment for golfers looking for optimal conditions, making life stressful for the superintendent. The sooner the greens are rolling smooth and true and looking good, the happier everyone is. Virginia Tech and Purdue University examined various pre-stress conditioning programs aimed at decreasing the time for playing surface recovery after aerification. The Floratine program came out on top at each of these trials.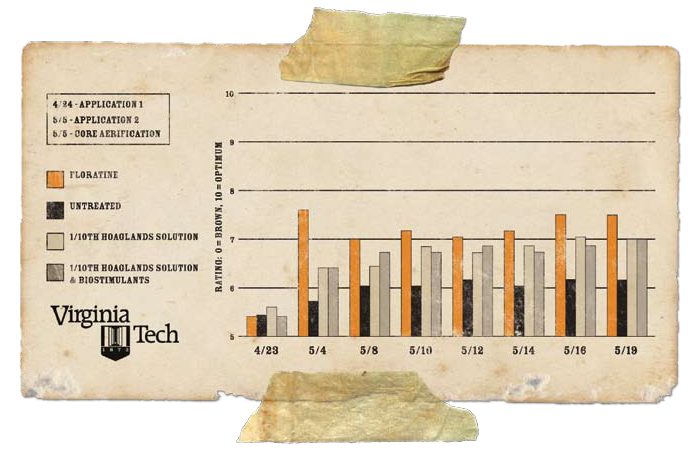 VIRGINIA TECH - PURDUE UNIVERSITY
Pre-stress conditioning applications using Floratine's Aerification Recovery Program, 1/10thHoagland's Solution, 1/10th Hoagland's Solution with Biostimulants, and a control were made on April 24 and May 4 prior to core aerification on May 5 at Virginia Tech. Pre-stress conditioning application using the above were made on May 1 and May 10 prior to core aerification on May 11 for Purdue Univeristy. Bentgrass quality ratings were taken at the initiation of the trial through two weeks after aerification to measure the turfgrass quality. Floratine was at the top of each rating.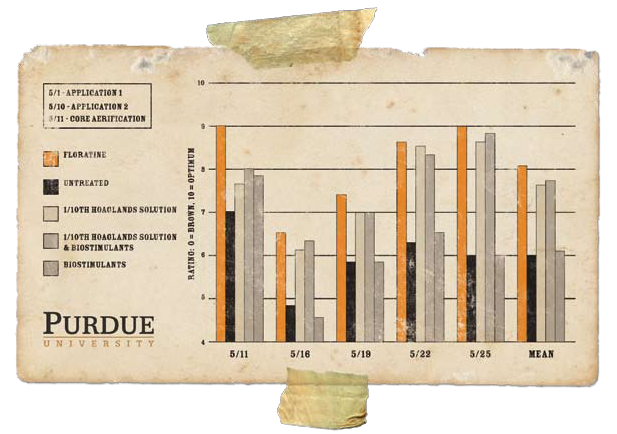 ---
"Immediately prior to cultivation, the most visually appealing turf was associated with the Floratine program which was statistically better than all other treatments." – Cale A. Bigelow, Ph.D., Purdue University

---